Sign up NOW for great after school fun!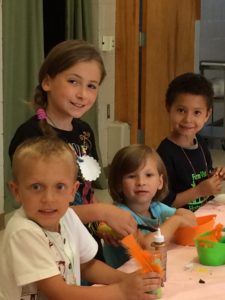 Kids Klub is a great after school program for kids, 5-13 years old. Kids love coming to Kids Klub because it is not daycare, but is a place they can get a nutritious snack, play cool games, go on exciting field trips and have fun unwinding with friends.
Parents love Kids Klub because it is a safe, affordable place their kids enjoy that is open anytime school is not — that includes snow days, vacation days and a summer program filled with fun 7:00 AM – 6:00 PM. We are licensed by the State of Wisconsin and have trained staff to work with kids.
The Kids Klub Director is Lenore "Punkin" Shepard.
Call 715.524.6228 today or email for information on registration.