Our local mission partners include: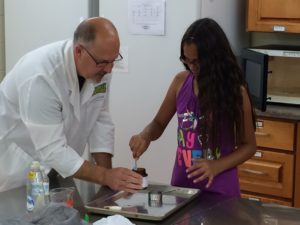 Kids Klub after school program located at First Presbyterian and open to any child 5-13 years old.
Red River Riders therapeutic equestrian program
Safe Haven domestic abuse shelter
Local Veteran's Group
ROADS: Reaching Out About Depression & Suicide
SAFPARC (Shawano Area Food Pantry and Resource Center)
SAM's House Shelter
The Fresh Project
Layettes for new moms and babies and family Christmas gifts
---
Our national & international mission partners include:
PC(USA) Theological Education Fund
Doctors Without Borders
Heifer International
Presbyterian Disaster Assistance
Stoughton AIDS Clinic, St. Therese's Hospital, Mvuma, Zimbabwe
Uraba Presbytery — Colombia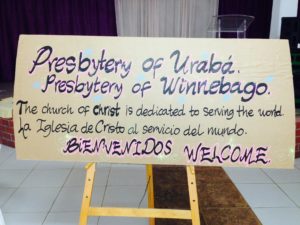 Winnebago Presbytery has been partners with the people and churches of Urabá Presbytery in Colombia, South America since 2004. The Rev. Diego Higuita, former moderator of La Eglesia de Presbiteriana de Colombia, has visited our congregation in 2005, 2007, and 2012. The Rev. Gloria Ulloa, pastor and educator from Apartado visited in the fall of 2006 and shared her story of teaching and living the Christian faith in the midst of violence and conflict between government, guerilla and paramilitary forces. In the summer of 2007 members of this church who are volunteer fire fighters with local departments gathered used, but good, turn out gear and with Winnebago Presbytery arranged to ship 10 suitcases of fire equipment to fire fighters in NW Colombia. Elder Yasmin Mosquera visited our congregation and Kids Klub in September of 2014. Irlene Doria and Linda Eastman joined us for Pentecost celebrations in 2016.
We are all learning and growing from sharing our faith experiences between two countries and cultures as sisters and brothers in Christ. In May of 2016, a group of Colombian church leaders travelled to Wisconsin for a week of reflection, worship, education and community building.